St James Advice Centre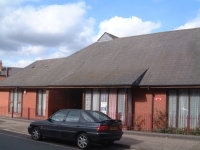 For more than thirty years, a range of advice services have been provided at St James for members of the local community. From May 2011, this role was undertaken by the St James Advice Centre under the umbrella of CAN DO 4:13. The Centre operated from its office in St James Church. It had a proud tradition of helping those in need of advice, reassurance, and assistance. Our advisors, together with the support staff and volunteers, handled hundreds of cases each month, giving advice mainly on welfare benefits, debt, immigration, and housing issues.
Sadly, due to lack of funding, the Advice Centre had to close at the end of June 2013.
---