The Big Announcement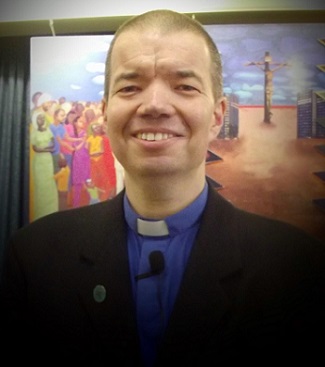 The Bishop of Birmingham, in partnership with the Aston Patronage Trust and parish representatives, is delighted to announce that the Revd Philip Nott (pictured) has been appointed as the next vicar of the parish of Aston and Nechells. Philip is currently Priest in Charge of Holy Trinity with St Gabriel, St Lawrence and St Jude, Easton known as Easton Christian Family Centre in inner-city Bristol, and will take up the position in Birmingham later this year.
Ordained in 1998, Philip has considerable experience of urban ministry and is also involved in leading Bristol and District Evangelical Alliance. He is 47 and married to Ruth, who works as a finance manager for a charity working with homeless people in Bristol. They have two children, Hannah (17) and Beth (15), and a rescue dog Tilly.
His major passion, outside of Jesus and his family, is football: a keen supporter of Brentford FC. As a Championship side, they will be visiting Villa Park in the 2016/17 season! Philip and Ruth say, 'We will be sad to leave many friends in Bristol but are much looking forward to discovering what God is doing in Aston and Nechells and joining in.'
The installation service has been set to take place on Wednesday 21 September at 7.30pm.
As arrangements for moving are made and the start date approaches please be in prayer for both parishes, and especially for Philip, Ruth and their wider family.
---
This article is closed for further comments.