The Big Announcement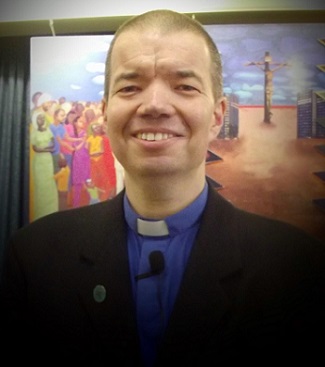 The Bishop of Birmingham, in partnership with the Aston Patronage Trust and parish representatives, is delighted to announce that the Revd Philip Nott (pictured) has been appointed as the next vicar of the parish of Aston and Nechells. Philip is currently Priest in Charge of Holy Trinity with St Gabriel, St Lawrence and St Jude, Easton known as Easton Christian Family Centre in inner-city Bristol, and will take up the position in Birmingham later this year.
Ordained in 1998, Philip has considerable experience of urban ministry and is also involved in leading Bristol and District Evangelical Alliance. He is 47 and married to Ruth, who works as a finance manager for a charity working with homeless people in Bristol. They have two children, Hannah (17) and Beth (15), and a rescue dog Tilly.
His major passion, outside of Jesus and his family, is football: a keen supporter of Brentford FC. As a Championship side, they will be visiting Villa Park in the 2016/17 season! Philip and Ruth say, 'We will be sad to leave many friends in Bristol but are much looking forward to discovering what God is doing in Aston and Nechells and joining in.'
The installation service has been set to take place on Wednesday 21 September at 7.30pm.
As arrangements for moving are made and the start date approaches please be in prayer for both parishes, and especially for Philip, Ruth and their wider family.
posted 6 June 16
---
Welcome to the Parish of Aston and Nechells website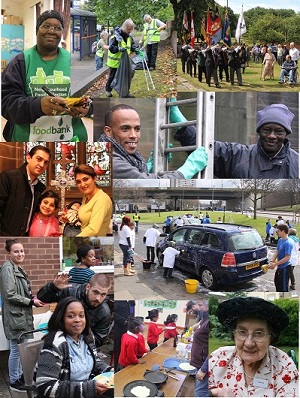 We hope you will find it easy to navigate around the website, but below are some useful links, which you can click on to gain quick access:
For updates of interest to the parish click the following link: News
To read about some of the people in the Parish click the following:
For questions about Life events click any of the following:
For info about activities at our three churches: Aston Parish Church, St James and St Matthew's
To view prices of hiring the facilities at the three churches, click the following link Booking facilities
To look at some of the work we do within the parish click one of the following links:
Foodbank – Food collections for those that need it most
To download Trilogy articles click here: Downloading area.
posted 25 July 13
---
Ongoing Leadership of the Parish
The PCC has appointed a Parish Interim Leadership Team to help lead the parish until a new vicar is appointed. The people on this team are:
Rev'd Fiona Gregson (Associate Priest)
Rev'd Giyanow Kayla (Curate)
Nigel Cripps (Projects Officer)
Stephanie Evans (PCC Treasurer)
David Fletcher (PCC Secretary)
Joe Lewis (representing all the Church Wardens)
Geoff Miller (PCC Lay Chair)
Sharon Palmer (St James Committee member)
Rev'd Becky Jones will join the team when she returns from maternity leave.
Between them and together, this team will be picking up some of the vicar's main responsibilities including leadership of the parish, supervision of staff etc.
For the following responsibilities the first points of contact will be:
Parish safeguarding lead: Sharon Palmer – Email Sharon
Co-ordination of Funerals, Baptisms and Thanksgivings for children: David Fletcher – Email David
Marriages: Enquiries to Aston Parish Church office
Out of hours contact point: Joe Lewis
Changes to service rota: Stephanie Evans (until June) – Email Stephanie
Preaching series: Fiona Gregson – Email Fiona
Other St James matters: St James Office, St James Church Wardens or Sharon Palmer
Other St Matthew's matters: St Matthew's Office, St Matthew's Wardens or Geoff Miller
Other APC matters: APC Office, APC wardens or Nigel Cripps
posted 11 January 16
---
What I most appreciate about Aston is:
- "The love and care we have for each other between the three churches, the teaching and encouragement that we receive, that together we take part in joint services, shared meals and community events and that God is central to all that we do. Three different churches with one common set of values." (Joan Perry, Reader)
- "Christians in this parish are great at encouraging each other, and at reaching out in creative ways to those outside our church boundaries." (David Fletcher, Reader)
- "Synergy, three churches supporting each other and as a whole greater than the sum of the parts." (Geoff Miller, PCC Lay Chair)
- "A group of people who live out God's love and care for all, looking after each other and those in need outside of the church." (Paul Lacey, Youth Leader and Parish Mission Worker)
posted 19 February 13
---