History Section Under Development
As the site goes live, the history section is in need of work. Although there is content in all sub-sections, there is so much more to tell. Watch this space for for information, and if there is anything you would like to see, or if you have any information or images that you would like to contribute, please email the webmaster.
---
History of the church in Aston and Nechells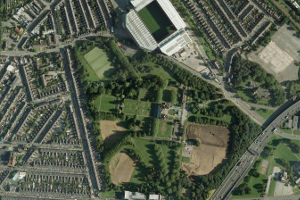 The Aston and Nechells areas of Birmingham have a long and cherished history, as does the church. Indeed, there was a time when Aston was the dominant parish of the area, dwarfing neighbouring Birmingham.
In this section, we aim to give you an insight into the history of our area and the three churches that make up the parish, as well as provide you with information on tracing your own history in the area.
---