Other staff
Of course, there are many people who contribute to the work of our three churches in Aston and Nechells. To learn more about some of these people, click on the names of the people below or scroll down and read on.
---
Paul Lacey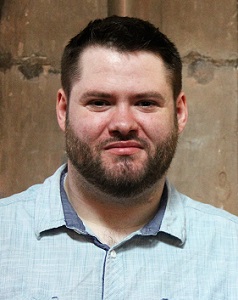 Paul is the Parish Mission Worker. He was formerly the Parish Misson Apprentice, a diocesan scheme set up to promote spiritual and numerical growth within several deprived parishes around Birmingham. During his time with us as Apprentice he was seeking to engage with the growing number of African people that make up our congregation. Working towards helping people in their growth as disciples and making space for African cultures to become a part of the everyday life of the church, as both Caribbean and Indian cultures have previously.
Paul is 28 years old, he has lived in Aston for 25 years and before that lived in Nechells, so has been in the parish all of his life. He has been a Christian since 2009, is a part of the youthwork team in the Parish, and he leads and preaches in services at Aston Parish Church.
---
Mari Kaler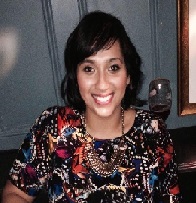 Mari is Administrator for St James and also The Mission Apprentice for the Parish. She is part of the Asian Fellowship and also Giyanow's Kayla's daughter. She has worshipped at APC for 13 years with her family and then gave her life to Jesus in 2013. She recently moved into Aston, and is married to Nitesh.
Mari is currently on maternity leave but the St James office is being covered by Sharon Cluley.
Email St James
Tel: 0121 327 3451
---
Sam Evans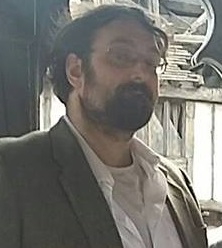 Sam is the Parish Administrator based at Aston Parish Church and St Matthew's Church. He has been a practising christian for most of his life, joining the Parish of Aston and Nechells in 2011 after meeting his wife Stephanie in his former parish. He is also the PA lead at Aston Parish Church where he regularly attends.
In his spare time he enjoys music, reading and games of all varieties. He also lives with a third member of the family who does nothing but generally make a mess of the place and look cute while doing it, his dog Link.
His Aston Parish Church office hours are 9:30-12:30 Mon – Fri.
His St Matthew's Church office hours are 1-3 on Tuesdays and Thursdays.
Email Sam
Aston Parish Church Tel: 0121 3273880
St Matthew's Church Tel: 0121 359 0801
---
Nigel Cripps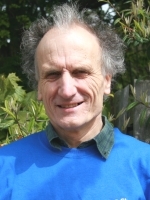 Nigel assists the Vicar with specific tasks especially the Ss Peter and Paul building improvement programme. He is also the company secretary and director of CAN DO 4:13.
Born in Birmingham at the Queen Elizabeth (now University) Hospital, Nigel has far deeper Birmingham roots in so far has his parents and grand parents were all born in what is now Birmingham. The earliest known Aston association is a relative's wedding certificate dated 29th October 1818.
Nigel comes from a Christian family. His maternal grandfather was Sunday school superintendent and church warden of St James the Less Ashted. The church was bombed and the parish absorbed into St Matthews Duddeston in the 1960's
Nigel is a Chartered Engineer (IMechE). He served a 5 year indentured apprenticeship before joining the NHS where he held various hospital and regional posts. He has been a member of British Standards Committees and various national steering groups. After 39 years service he has now drawn his pension. His last post in the service was as the Project Manager responsible for the redevelopment of General Practice (GP) premises and Health Centres for the Heart of Birmingham (Teaching) PCT.
Nigel is married with two grown up children. He has a passion for steam engines and railways generally. His other interests are photography and gardening.
Email Nigel
Tel: 0121 327 3880
---
David Fletcher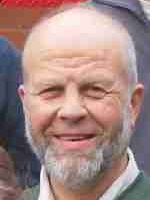 David has been a Christian since his teenage years, and he enjoys being actively involved in the life of this parish. Nowadays he usually worships at Aston Parish Church; as a Reader he sometimes leads services or preaches there, or in one of the two other churches in the parish. He is also the parish treasurer.
David retired in 2013. Before then, for seven years he worked part-time in the St James Advice Centre, which used to offer free advice on immigration, welfare, and other matters. Together with his wife Juliet, he used to lead the Lee Abbey Aston Household Community in Albert Road. They really appreciate the way Christians in Aston work together creatively to present the message of the Gospel to local residents.
David's particular passions are singing in a local choir, umpiring cricket, working in his allotment, and making "proper" wooden jigsaws!
To return to the top click here
---
---
Rosemary Cripps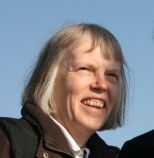 Rosemary is married to Nigel. They met more than 35 years ago when Rosemary returned to the Birmingham to work for the City Council Social Services Department after completing her Social Work training.
Rosemary grew up in a Christian (non conformist) family spending her childhood in Kent. She was led to personal faith through the witness of family members and an elderly gentleman at her parents' church. Over the years her faith has deepened through the encouragement and fellowship of many Christian friends.
Rosemary is retired but has a wide range of interests including being a bereavement support volunteer at a local hospice, volunteering for the Aston & Nechells Foodbank & helping with some of the Parish's Welcoming and Pastoral Care work.
Rosemary co-ordinates the music at Aston Parish Church. She plays the organ, piano or keyboards and helps to lead the singing. Other interests include playing the cello as a member of the Walsall Symphony & Walsall Senior Citizens Amateur Orchestras, swimming, reading, enjoying concerts and theatre and spending time with her family.
Tel: 0121 327 3880
---
Stephanie Evans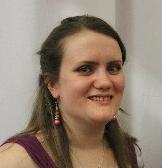 Stephanie is a keen musician; having graduated with a music degree in the summer before joining our team she regularly leads Sunday morning worship, both in the parish (Aston Parish Church and St Matthew's Church) and further afield (All Saints, Gravelly Hill). In the rest of her free time she sings with the City of Birmingham Symphony Chorus, acts with The Fellowship and Grange Players in Walsall, enjoys daily walks with her dog and making gifts for her friends.
---
Don Finnemore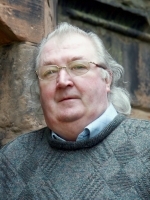 Don was born at 29 Little Oaks Road, Aston in 1943, and can trace his family back in Aston to 1691. Having always been interested in Aston history, he compiled a guide book for the Church in 1984. Don is married with five grown up children and nine grandchildren.
Don attended Prince Albert Primary school until passing the eleven plus and going to Central Grammar school, after which he did an indentured apprenticeship at GEC Witton and became and Electrical Draughtsman. He now works at home as an Electrical Engineer and Estimator. In the past, he has held positions at IMI, Birmingham University and Birmingham Airport as Electrical Engineer.
He attended St. James Church in Aston and was in the Sunday School and a member of the choir. At the age of 15, he began ringing bells at Aston Parish Church and has been Ringing Master since 1967. He became a born again Christian in 1978 and was trained as a lay reader in the Church of England in the 80's. Don has also been a member of the St. Martin's Guild of Church Bell ringers for the Diocese of Birmingham for 49 years and is a Guild Trustee.
Email Don
Tel: 0121 373 4168
---