Service of Prayer for Healing - 29th October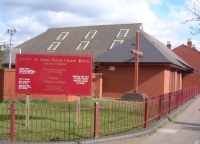 This coming Sunday there will be a Service of Prayer for Healing at St James, Frederick Road. There will be a time of prayer before the service from 10.30am until the service begins at 11am. During the service there will be an opportunity to have some oil blessed.

While there is a car park for the church we ask that those who do not have difficulty walking use spaces elsewhere in the area.
This is a joint parish service and as such there will be no service at Aston Parish Church or St Matthew's.
posted 27 October 17
---
Aston Heritage Dates
Aston Heritage Day is fast approaching. Aston Parish Church are putting on two events for the occasion:
Church Open Day
Sunday 10 September from 12 noon until 4pm.
The open day on 10 September was a success. There were 83 visitors, some returned later in the day for the tower tour or a specific talk. Thank you to the 15 volunteers who helped make this a success.
Community Concert
Saturday 16 September beginning at 6.30pm.
The performers are the Band of the West Midlands Fire Service, The Birmingham Community Gospel Choir (BBC Gospel Choir of the year 2016) and the St Matthews CofE school choir. Tickets £7.50, under 16s free. Phone 0121 327 3880 to reserve tickets.
posted 27 July 17
---
Welcome to the Parish of Aston and Nechells website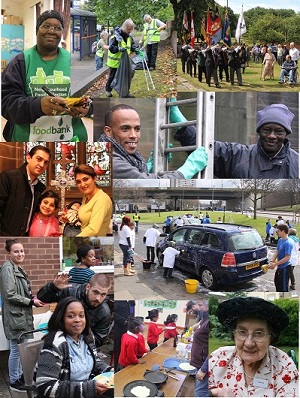 We hope you will find it easy to navigate around the website, but below are some useful links, which you can click on to gain quick access:
For updates of interest to the parish click the following link: News
To read about some of the people in the Parish click the following:
For questions about Life events click any of the following:
For info about activities at our three churches: Aston Parish Church, St James and St Matthew's
To view prices of hiring the facilities at the three churches, click the following link Booking facilities
To look at some of the work we do within the parish click one of the following links:
Foodbank – Food collections for those that need it most
To download Trilogy articles click here: Downloading area.
posted 25 July 13
---
What I most appreciate about Aston is:
- "The love and care we have for each other between the three churches, the teaching and encouragement that we receive, that together we take part in joint services, shared meals and community events and that God is central to all that we do. Three different churches with one common set of values." (Joan Perry, Reader)
- "Christians in this parish are great at encouraging each other, and at reaching out in creative ways to those outside our church boundaries." (David Fletcher, Reader)
- "Synergy, three churches supporting each other and as a whole greater than the sum of the parts." (Geoff Miller, PCC Lay Chair)
- "A group of people who live out God's love and care for all, looking after each other and those in need outside of the church." (Paul Lacey, Youth Leader and Parish Mission Worker)
posted 19 February 13
---