Readers
Firstly, what are Church Readers?
From the Church of England's Readers website :
"Readers are lay people in the Church of England, from all walks of life, who are called by God, theologically trained and licensed by the Church to preach, teach, lead worship and assist in pastoral, evangelistic and liturgical work."
"The office of Reader is the only lay ministry in the Church of England which is voluntary, nationally accredited, Episcopally licensed and governed by canon. There are now over 10,000 Readers, with men and women represented almost equally."
In the Parish of Aston and Nechells, the readers are regularly involved in leading services and preaching. Some of them do this mainly in one of the churches, others help out at all three.
Readers in the Parish
Please click on the reader's name (below) that you want to read about or scroll down to browse.
---
Ken Costley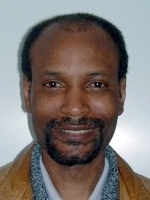 Ken was born in Jamaica and came to England in 1966, aged 11, to join up with his family who were already in Birmingham. After many years in the Church of God of Prophecy, Ken joined Aston Parish Church in 1998. He was confirmed later that year and was then licensed as a Reader in January 2003. Ken has worked for many years as a Quality Inspector. He lives in Aston and is the father of three grown up children.
---
Vanico James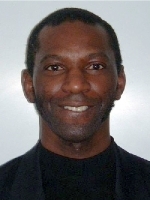 Vanico was born on Nevis, one of the Caribbean islands, in 1957. Son of a Fisherman, his mother was in service and his father frequently absent, so he was brought up by his grandparents. His fist introduction to Christianity came through his Minister grandfather. His commitment to take it further came when he met a science and mathematics teacher who had a great influence on his life. Vanico began training for Readership in 2000 and was licensed in 2002.
---
Geoff Miller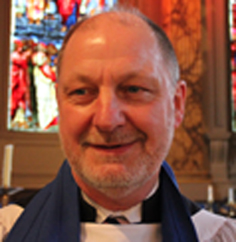 Geoff was licensed as a Reader in January 2013. Geoff and his wife, Hilary, worship at St Matthew's church. Geoff worked for many years in Environmental Health for Solihull Council. Geoff is also one of the Directors of CAN DO 4:13 and helps run the Aston & Nechells Foodbank.
---
Joan Perry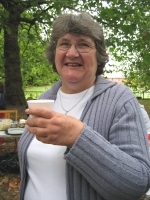 Joan's gifting is in evangelism, and she is a member of the Fellowship for Parish Evangelism. She trained for Reader ministry in the Diocese of Lichfield in 1995 and moved to Erdington in 2000 with her husband, Bill. In 2003 Joan and Bill were 'sent out' from St. Margaret's, Short Heath, Erdington (now Christ the King) in response to a call from the Deanery, to St Matthew's, which at that time had no clergy. Joan then 'held the fort' in Nechells until the parishes of Aston and Nechells were united.
---