Annual Services
Throughout the year there are a number of special services and events that our churches hold to mark both the important Christian festivals and also other special local events. This page summaries what the services are, why they are important, and when they tend to happen.
Specific details for upcoming special services and events can be found in the news section.
At a glance, the annual services are:
---
Ash Wednesday
February or early March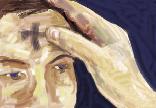 Ash Wednesday marks the beginning of Lent, the period that precedes Easter. Traditionally Lent is a season of fasting and spiritual preparation before Easter, and many of the people in our congregations follow this tradition. Nowadays, we try not just to give something up for Lent, but also to take up some good habit as well. In recent years we have used some simple booklets called "Love Life, Live Lent" which have been designed to help both children and adults make the most of Lent.
For Ash Wednesday we hold a simple service of Holy Communion in one of our churches. Usually we have a dab of ash placed on our foreheads. This reminds us that God has made us from dust.
---
Easter
Late March or early April
Easter is the most significant time of the year for Christians, as we recall the events of the death and resurrection of Jesus. There are special services that are held on different days in the week before Easter that commemorate the events in Jesus' life around his crucifixion and the resurrection.
Palm Sunday is the Sunday before Easter. On this day we remember Jesus' arrival in Jerusalem riding on a donkey and the welcome that the crowds gave to him just five days before they turned and demanded his death. In our services on this day we often march around our churches waving as the crowds would have done to welcome Jesus. Everyone goes home with a cross made from a palm leaf to remember how the crowd's welcome changed and resulted in the crucifixion.
Maundy Thursday is the Thursday between Palm Sunday and Easter Sunday. On it we remember the events of the Last Supper that Jesus held with his disciples the night before he died. The congregations from our three churches gather together in one of our churches in the evening to worship together and share a meal. Often we recall the Jewish Passover that Jesus was sharing with his friends to help us understand how Jesus sought to explain that his death would transform the meaning of this festival.
Good Friday is the day after Maundy Thursday. It is when we commemorate the crucifixion of Jesus. We normally join together in the morning with other churches in both Aston and Nechells for two shared walks of witness. In the afternoon, from noon till 3pm there is usually a led meditation at St James church at which people can either stay for the full three hours or come and go as they are able. At Aston Parish Church, again from noon till 3pm there is are prayer trails to follow to help both adults and children to understand the events of Good Friday.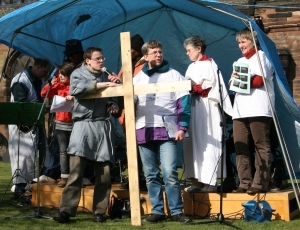 Holy Saturday and the Easter Car Wash – At Aston Parish Church there is a free car wash on this day between Good Friday and Easter Sunday. This is an acted parable with a double meaning. First we recall how Jesus served his disciples by washing their feet at the Last Supper – by washing the modern means of transport of local people. Secondly as we clean the cars, we remember how Jesus' death was the means of washing us clean from the effect of our sin. In 2008 we also acted out an Easter Play to the crowds on their way to Villa Park.
Easter Sunday is a great celebration of the resurrection of Jesus. Traditionally, many Christians were baptised on Easter Sunday. We often follow this tradition and it is likely that a service in one of our churches on this day will include baptisms.
---
Ascension Day
May or early June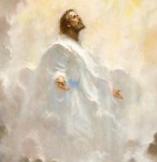 Ascension Day is on a Thursday thirty-nine days after Easter. It is the day when Christians remember how Jesus, after appearing to his disciples for forty days following His resurrection at Easter, was taken up into heaven. Ascension Day is an important Christian festival and in many parts of Europe Ascension Day is a national holiday. It is significant because it means that Jesus is always at the right hand of God the Father, able to understand what it means to be human and to intercede for us.
For this special festival, our churches join with two churches in the Solihull part of the Diocese, St Swithin's Barston and St Mary & Bartholomew Hampton-in-Arden. We take it in turns each year to host an evening service of Holy Communion, after we share together in a fine feast provided by the host church.
---
Pentecost (Whitsun)
Late May or early June
Pentecost, also known as Whitsun, remembers and celebrates the day when the Apostles were filled with the Holy Spirit. It is also remembered as the birthday of the church. Pentecost is on the seventh Sunday after Easter.
In Aston and Nechells we often have Confirmation services with one of the Bishops on Pentecost Sunday. When this happens we gather our three congregations together for a shared service led by a Bishop at Aston Parish Church.
---
Somme Sunday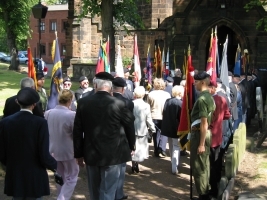 Early July
Somme Sunday is marked on the first Sunday of July each year. This is a special Sunday in Aston because many, many men from Aston were killed on July 1st 1916, which was the first day of the Battle of the Somme. The Royal Warwickshire Regiment, which recruited a lot of local men, was one of the first into action that day and suffered very heavy losses.
For over 80 years now, the sacrifice of these local men has been remembered at Aston Parish Church on the first Sunday of July. The form of the service has changed over the years. Now, members of the Royal Warwickshire Regiment Association, and other veterans groups, gather at the cenotaph at Aston Parish Church for a short ceremony at noon. The clergy and congregation of the morning service at the church process out to the cenotaph to join them.
On Somme Sunday in 2004 we rededicated our memorial cenotaph to those from the Warwickshire Regiment who fell in The Great War (World War I) and those who gave their lives in World War II. Our photographer recorded the day in pictures.
---
Harvest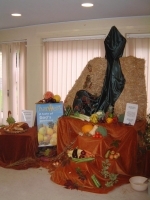 Late September or early October
Although not strictly an official church festival, the early books of the Bible have some quite detailed instructions about giving thanks to God at the start and end of the harvest season. Churches have therefore long celebrated this important time of the year. In the modern age, where many people are very distant from the processes which produce our food, it is an opportunity to recognise all the many gifts that God gives to us and to give thanks for our blessings.
---
Service for Those Bereaved
Early November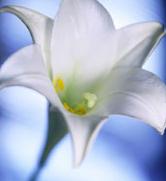 Over the course of a year, our clergy take many funerals for people who have lived in our parish. On a Sunday afternoon near the start of November each year we invite the families of those who have died to a simple service where they can once again remember their loved one before God. This is traditionally a time of year for remembering those who have died before us.
We send a special invitation to families for the funerals that we have taken in the previous two years. However, anybody is welcome to attend, and we find that some families return year after year. Many families also find this a service which can help children to express their grief.
This simple service includes readings, hymns and a short talk. Towards the conclusion we read out the names of those people who have died and there is an opportunity to bring forward a card with your loved ones names on, collect a lighted candle and place them before God at the front of the church. After that there is opportunity for quiet prayer, and also to talk further with the clergy.
---
Remembrance Sunday
November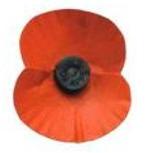 Remembrance Sunday services are held on the Sunday closest to 11 November (usually second Sunday of the month).
At Aston Parish Church the morning service includes both a two minute silence at 11 am and, at the end of the service, a procession to the cenotaph in the churchyard for the placing of a wreath.
At St James and St Matthew's churches, Remembrance Sunday takes a slightly lower profile. However, the usual 11 am services start a few minutes early so that there can be a two minute silence within the service at 11 am.
---
Christmas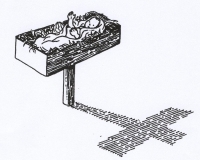 Many of our different community projects have Christmas services and events. However two Community Carol Services deserve special mention. One is at Aston Parish Church on a weekday afternoon and involves groups bringing songs or readings from almost all of the local schools. The other is an open air carol service held on a weekday in the early evening in Nechells, normally in the grounds of St Clement's School in Butlin Street. Affectionately known as "Carols by Frostbite", this involves many of the schools and churches in Nechells. Refreshments are normally very gratefully received afterwards at Nechells Baths.
December 24th – Christmas Eve
Candlelit Carol Service – This happens at 5pm on 24th December every year at Aston Parish Church. In a fantastic candlelit atmosphere, with Bible readings and traditional and newer carols, we remember the marvellous events around the birth of Jesus. If you're coming, and want a good seat, make sure to come early as the service is normally packed.
Midnight Communion – Aston Parish Church hosts a communion service at the start of Christmas. The service begins at 11.30 pm. Anyone can come, whether you want to take communion or not. This service offers some quiet space to think about the real meaning of Christmas in what is often a rushed and busy time.
December 25th – Christmas Day
All of our churches hold a family-friendly communion service to celebrate Christmas. The service at St Matthew's is at 10 am, and those at St James and Aston Parish Church are at 11am. The services include some traditional carols alongside some modern songs, and a short talk designed to help communicate the message of Christmas to everyone.
---