Contact Us
Aston and Nechells Parish is made up of three churches and their facilities. Details for the three churches are given below.
If you wish to contact a named individual, their e-mail address can be found in the Who's who section of the site and summarised at the bottom of this page. Alternatively, you may speak to a member of the clergy at one of the churches after the Sunday morning services. For enquiries about marriages or baptisms, you will need to contact the Aston Parish Church Office.
During the interregnum the open access "Vestry Hour" which happened at 5.30 pm on Sunday evenings at Aston Parish Church will not be happening.
Helpful links:
---
Map
All three churches are shown on the map below along with the parish boundaries. Follow this link to see the information on the main Google Maps page.

Aston Parish Church


St James' Church


St Matthew's Church
You may navigate and zoom the map using the tools provided towards the top left, or around by clicking in the map area and moving your mouse with the button held down.
---
Aston Parish Church (SS Peter & Paul)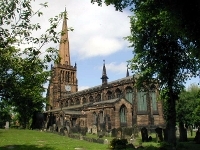 Witton Lane
Aston
Birmingham
B6 6QA
Tel: 0121 327 3880
Email Aston Parish Church
---
St James' Church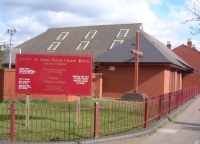 223a Frederick Road
Aston
Birmingham
B6 6BP
Tel: 0121 327 3451
Email St James' Church
---
St Matthew's Church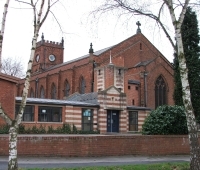 63 Wardlow Road
Duddeston Manor Road
Nechells
Birmingham
B7 4JH
Tel: 0121 359 0801
Email St Matthew's Church
---
Contact names
You can also see the clergy after the Sunday services at the three churches.
---